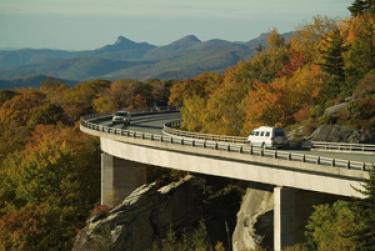 CERPA's Economic Development Program facilitates research and policy analysis that promotes higher standards of living and improved economic and social conditions. The program addresses a wide range of economic and social issues, such as the urban-rural divide, higher education and tax incentives, but a particular area of interest is the intersection of environmental, energy and economic policy.
The program maintains an area of work that focuses on Western North Carolina economic and social issues. WNC initiatives attempt to improve conditions in the region by providing relevant, timely and accurate information to people in the private and public sectors.
Funded Projects
Southwestern North Carolina Opportunity Initiative, partner agencies include NC Department of Transportation, Federal Highway Administration, and Appalachian Regional Commission, 2013-14.
Mission Health System Economic and Tax Revenue Impacts, funded by Mission Health, 2013.
Western North Carolina Vitality Index, partner agencies include Duke Energy, Blue Ridge National Heritage, and USDA Forest Service, 2011-13.